Create your image as a PNG or JPEG at 512x512 pixels.


A decent free photo editing program is GIMP.

---
Make sure the setting is labeled "Do not resize my image" like in the photo below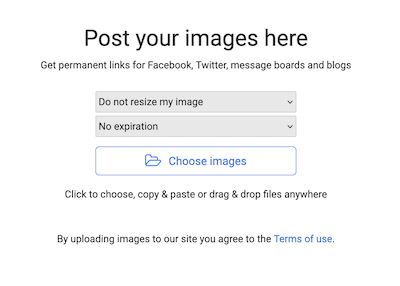 You may use expiration, but please make sure it is longer than the rental period.
---
---
The URL for your checkout form will be labeled "Direct Link" and look like below

https://i.postimg.cc/d3VDJmkZ/BIG-decentraland-512x512-advert-01.png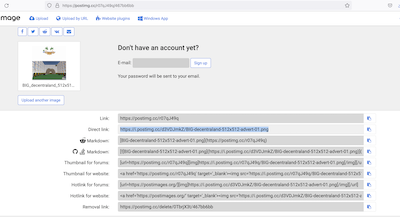 ---
Paste the URL into the box on the checkout page like the picture below


---

Another alternative to upload your photo to is WIKI
---
You can check yourself what your photo will look like by using the free Builder on Decentraland.

Just upload this scene to your builder and paste your URL in any of the black blocks.

Then use the viewer to walk into the Virtual World and see what it looks like.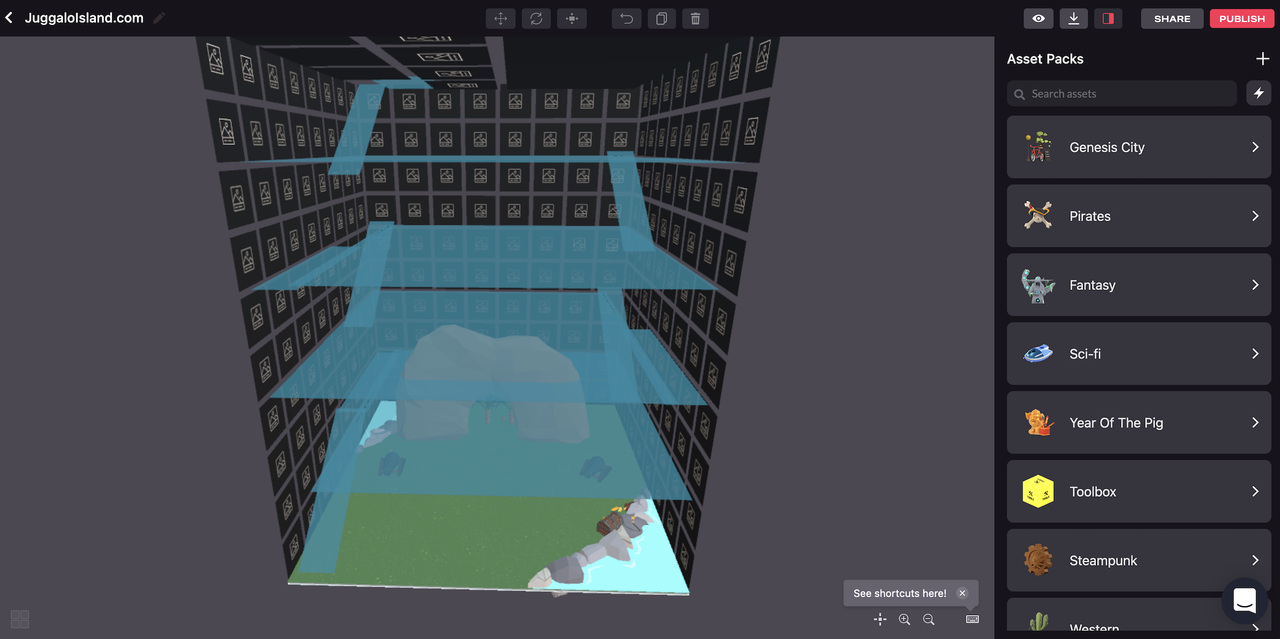 ---
---
---